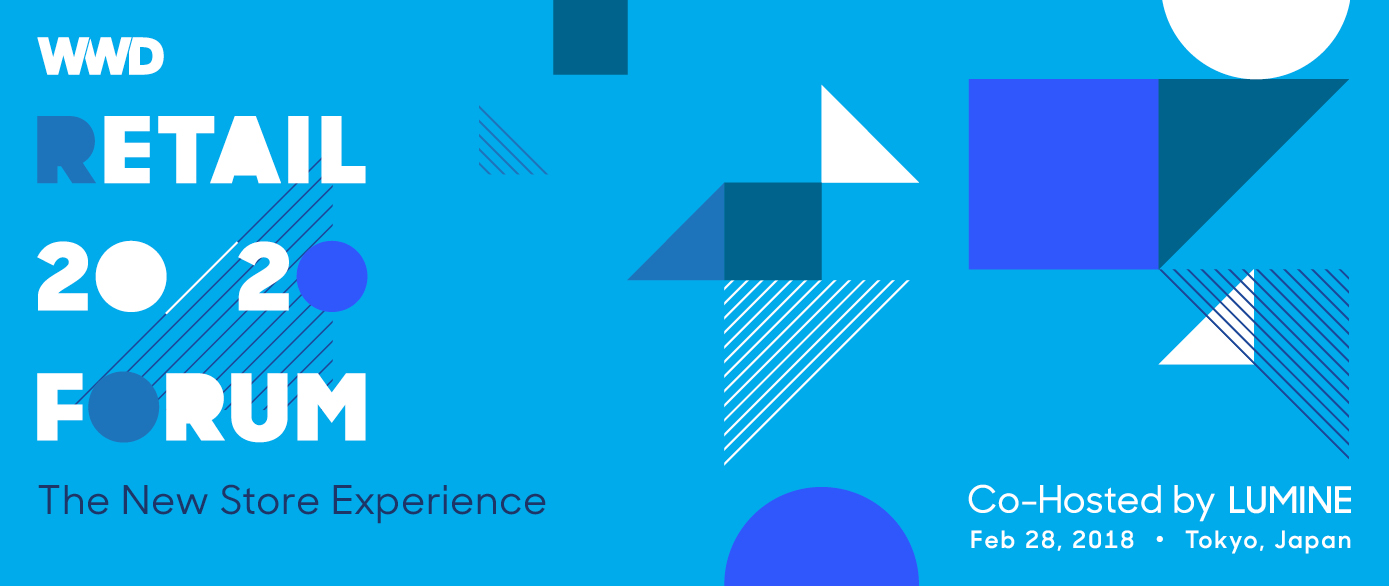 WWD is launching our first meeting in Tokyo to share global ideas on creating new store experiences with the Japanese market.
WWD Retail 20/20: Tokyo, February 28, 2018, co-hosted by LUMINE, will present practical intelligence from global brands that are innovating physical spaces and integrating digital with physical. The goal is to stimulate new thinking among this audience of 150 fashion, retail and beauty executives in Japan. Join us at the Palace Hotel Tokyo for this unparalleled networking and idea-sharing opportunity.
Agenda*
8:30-9:30 am  // Registration and Networking Breakfast
9:30-10:45 am // Session 1
10:45-11:15 am // Networking Break
11:15 am-12:15 pm // Session 2
12:15-1:30 pm // Networking Lunch
1:30-3:00 pm // Session 3
3:00-3:30 pm // Networking Break
3:30-5:00 pm // Session 4
5:00-6:00 pm // Networking Reception
*subject to change
Who Is Speaking?
Alexei Agratchev

RETAILNEXT

Arai Yoshiaki

LUMINE Co. Ltd

John Elliott

John Elliott

Ulric Jerome

MatchesFashion.com

Albin Johansson

Axel Arigato

Tommy Hilfiger

Tommy Hilfiger

Kondo Hiroyuki

Mash Holdings Co. Ltd.

Lana Hopkins

Mon Purse

Jo Horgan

Mecca Brands

Uri Minkoff

Rebecca Minkoff LLC

Vibhu Norby

b8ta

sasaki susumu

Jun Co. Ltd.

Naomi Yamakawa

MCKINSEY & COMPANY