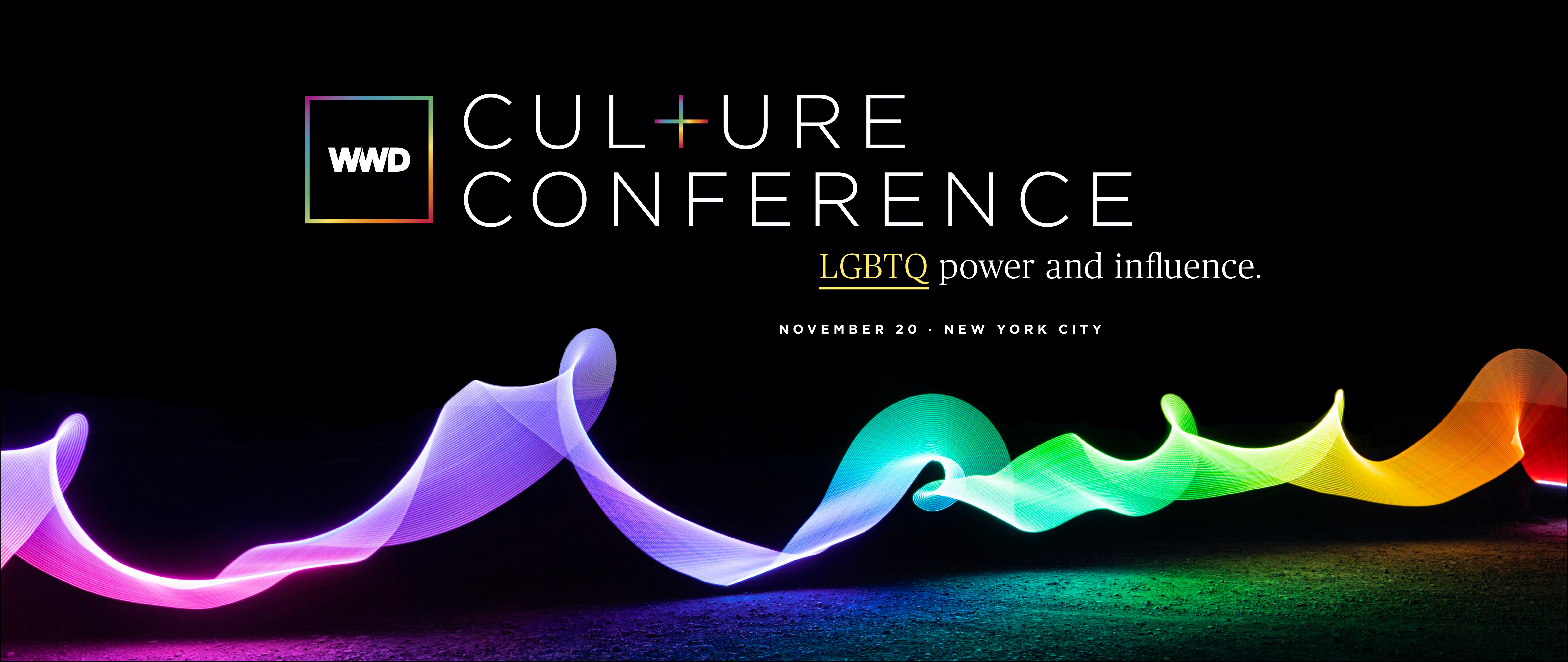 WWD CULTURE CONFERENCE
LGBTQ power and influence.
Join the editors of WWD for a content-rich, business-oriented program focused on the LGBTQ community's growing power and influence in fashion and beauty.
Gain perspective on who this community is, how it's changing, and what you can do to better serve it.
Topics included:
LGBTQ America – the new social, cultural and demographic landscape
Key factors influencing purchase decisions
How to create brand affinity and build loyalty
Cutting-edge concepts from fashion, beauty and retail
The business case for workplace equality and inclusion
How to shift company culture to unlock potential
Best workplace practices from fashion and beauty leaders
The challenges in global markets
Agenda
7:30-8:30 am                        Registration & Breakfast
8:30 am-10:30 am                Session I
10:30-11:00 am                    Networking Break
11:00 am-1:00 pm                Session II
1:00-2:00 pm                        Networking Lunch
2:00-4:00 pm                        Session III
4:00 pm                                Networking Reception
Note: Agenda subject to change
Who Is Speaking?
Beck Bailey

Human Rights Campaign

Sarah Kate Ellis

GLAAD

Gigi Gorgeous

Talent

Fabrice Houdart

The United Nations

R. Alexandra Keith

P&G Beauty

Patrick Kullenberg

L'Oréal USA

Shelly McNamara

Procter & Gamble

Shawn Outler

Macy's Inc.

David Paisley

Community Marketing & Insights

Silvia Prada

Silvia Prada

Thomas Roth

Community Marketing & Insights

Joshua Schulman

Coach

Rob Smith

The Phluid Project

Renee E. Tirado

Gucci
ANNUAL SPONSORS
What People Are Saying
"It was really insightful and a good conversation."

-- Attendee

"… the LGBTQ event was a phenomenal day. Thank you for everything you did to bring it to life so nicely."

-- Attendee

"WWD should feel proud to have taken on this topic."

-- Attendee