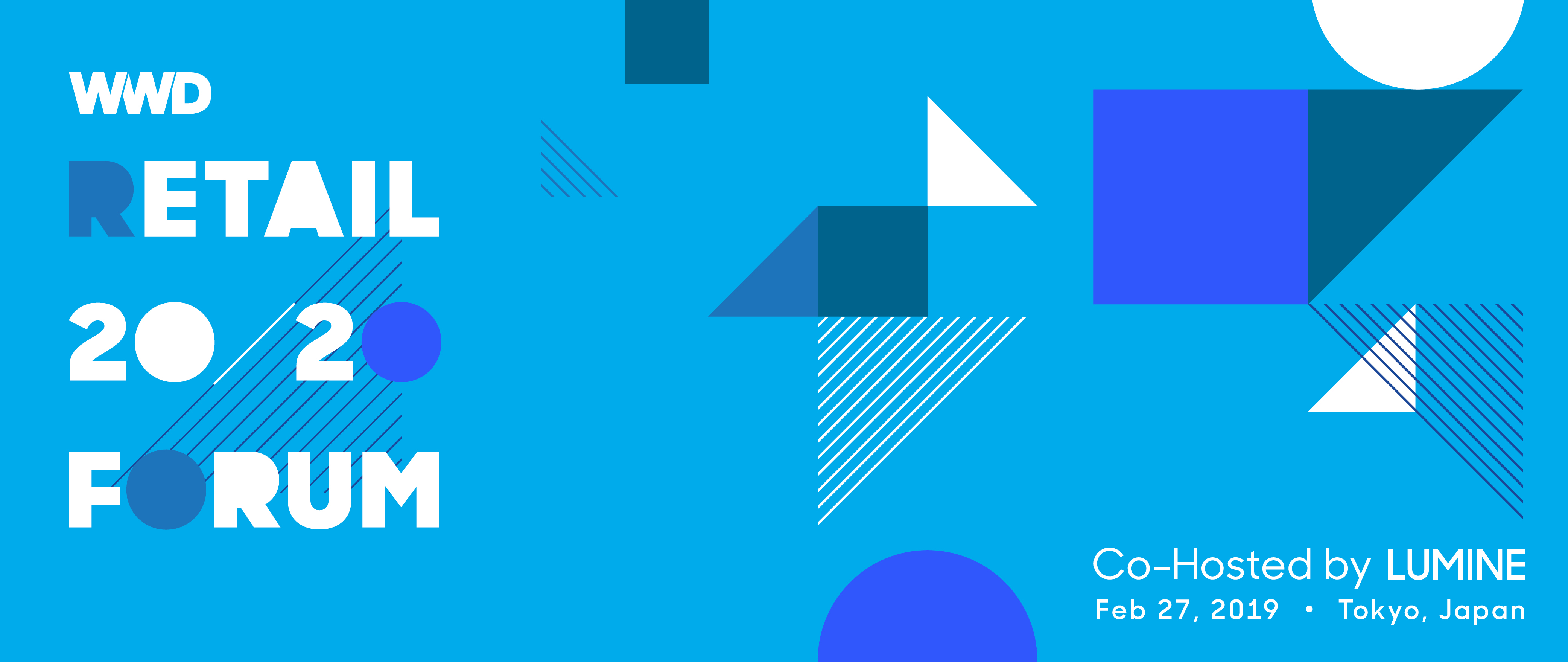 WWD returned to Tokyo to share global ideas on retail with the Japanese market.
WWD Retail 20/20: Tokyo, February 27, 2019, co-hosted by LUMINE, presented practical intelligence on innovating physical spaces and integrating digital with physical retail. The Forum also offered clear insight into building artisan, sustainable, and cutting-edge brands for the next generation of discerning consumers. The goal was to stimulate new thinking among this audience of 200 fashion, retail and beauty executives in Japan.  Thank you for joining us at the Palace Hotel Tokyo for this unparalleled networking and idea-sharing opportunity.
---
Agenda*
8:30-9:30 am  // Registration & Networking Breakfast
9:30-11:15 am // Session 1
11:15-11:45 am // Networking Break
11:45 am-12:45 pm // Session 2
12:45-2:00 pm // Lunch
2:00-3:30 pm // Session 3
3:30-4:00 pm // Networking Break
4:00-5:30 pm // Session 4
5:30-6:30 pm // Cocktail Reception hosted by LUMINE
*subject to change
Who Is Speaking?
Andrea Canè

WOOLRICH

Masayuki Ino

Doublet

Phillip Lim

3.1 Phillip Lim

Akira Minagawa

minä perhonen

Roth Martin

Rothy's

Micky Onvural

Bonobos

Rick Ridgeway

Patagonia

Mineaki Saito

Scenery International

Keiko Shinomoto

Tortoise

Ramdane Touhami

Officine Universelle Buly

Michael Williams

A Continuous Lean

Wen Zhou

3.1 Phillip Lim
2019 WWD RETAIL 20/20 TOKYO HIGHLIGHTS