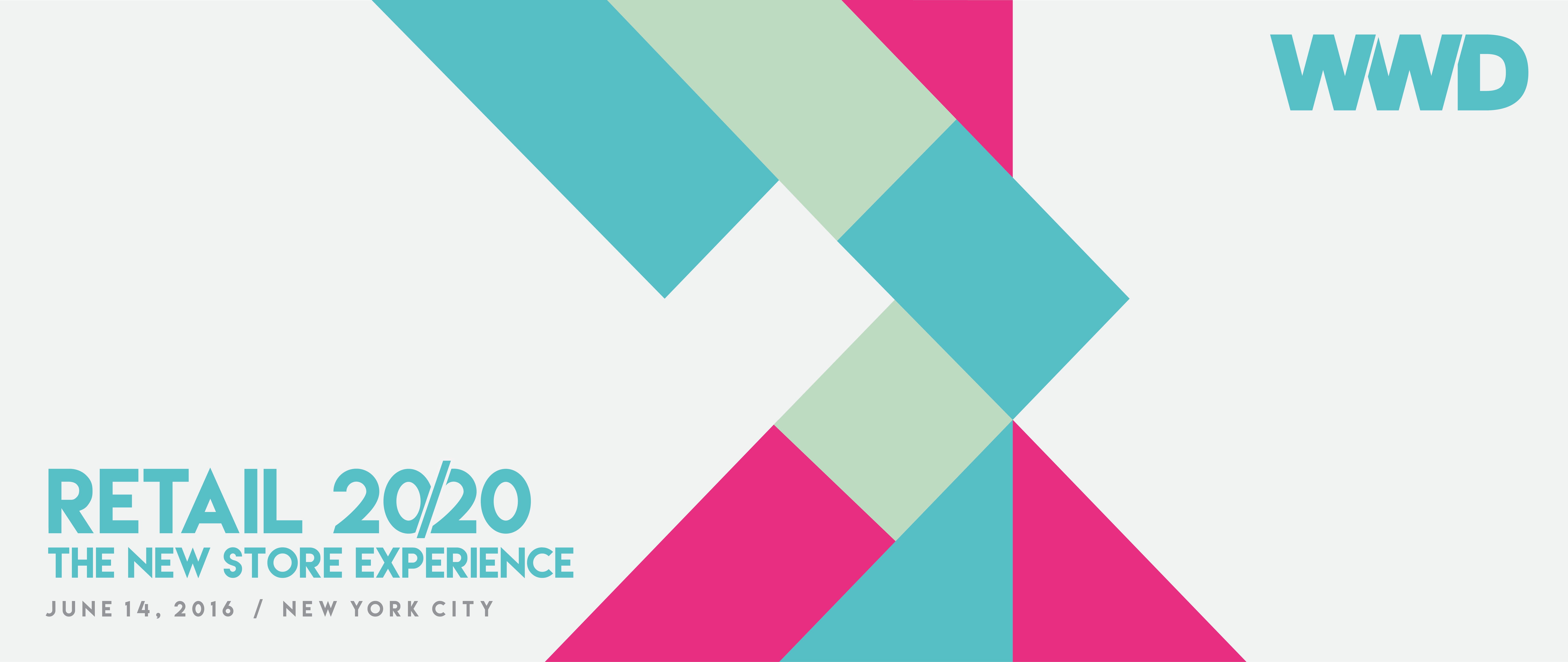 WWD RETAIL 2020 FORUM: The New Store Experience
Given the competitive forces at work in today's market, retailers must find new ways to attract and engage consumers and inspire their loyalty. They must create differentiated experiences that cannot be duplicated online or even elsewhere in store. At this second annual WWD Forum, themed "A New Store Experience," we will look at innovations that can transform shopping for fashion, footwear, and beauty products:
* Consumer: An in-depth look at attitudinal and behavioral shifts – and implications for the future of retail
* Retail: Ideas for transforming physical spaces to create differentiated shopping experiences
* Technology: Breakthroughs for brick-and mortar environments and how to prioritize your technology investments
* Brand: Perspective from established and emerging brands on the role and influence of physical retail on growth
Agenda:
7:30 – 8:30 am // Registration & Breakfast
8:30 – 10:45 am // Session I
10:45 – 11:15 am // Networking Break
11:15 am – 12:45 pm // Session II
12:45 – 2:15 pm // Lunch
2:15 – 4:00 pm // Session III
4:00 – 5:00 pm // Wine Reception
What we're talking about
CONSUMER

RETAIL

TECHNOLOGY

BEAUTY

EXPERIENTIAL

FASHION

FOOTWEAR
Who Is Speaking?
John Ballay

Knot Standard

Barry Beck

Bluemercury Inc.

Celeste Burgoyne

lululemon athletica

Eric Dayton

Askov Finlayson

Shyam Gidumal

EY

Lucie Greene

J. Walter Thompson

Ari Hoffman

Scotch & Soda

Shelley E. Kohan

RetailNext Inc.

Susie McCabe

UNDER ARMOUR

Rachel Shechtman

STORY

Asako Shimazaki

MUJI

Samantha Wasser

by CHLOE

David Weinreb

THE HOWARD HUGHES CORPORATION
Past Attendees
Past Editorial Coverage
VF Corp.'s Brendan Sullivan Says In-store Experience Tied to Brand Success

Brendan Sullivan, vice president of direct to consumer at VF Corp., thinks that the in-store experience is critical to a brandu2019s success u2014 on and off-line.

Rebecca Minkoff's Uri Minkoff on Disrupting the In-Store Experience

Uri Minkoff, chief executive officer at Rebecca Minkoff, said that apparel sales in the brandu2019s freestanding stores are three times higher than originally anticipated.
Sponsors
What People Are Saying
u201cThe 20/20 Real Estate Summit is truly one of those rare opportunities where you get together a large number of leaders in the industry and engage together in whatu2019s happening now and next for our brands. The time spent is fast-paced, insightful, and allows one to engage at a deeper level with the brand presenters. The consistent dialogue, last year, around the use of technology in cross-merchandising between brick and mortar and digital along with innovations in customer engagement through these channels was of key importance. It is where our minds need to be right now and I look forward to another engaging event this year. Thank you.u201d

- Victoriau2019s Secret PINK

The WWD Retail Summit was a comprehensive, insightful and ground breaking program. Many thanks to the entire team and look forward to the next one.

- Origins & Darphin

Great energy and insightful topics.

- NIKE

Had a wonderful time and appreciated the opportunity to reflect and connect!

- L'Occitane