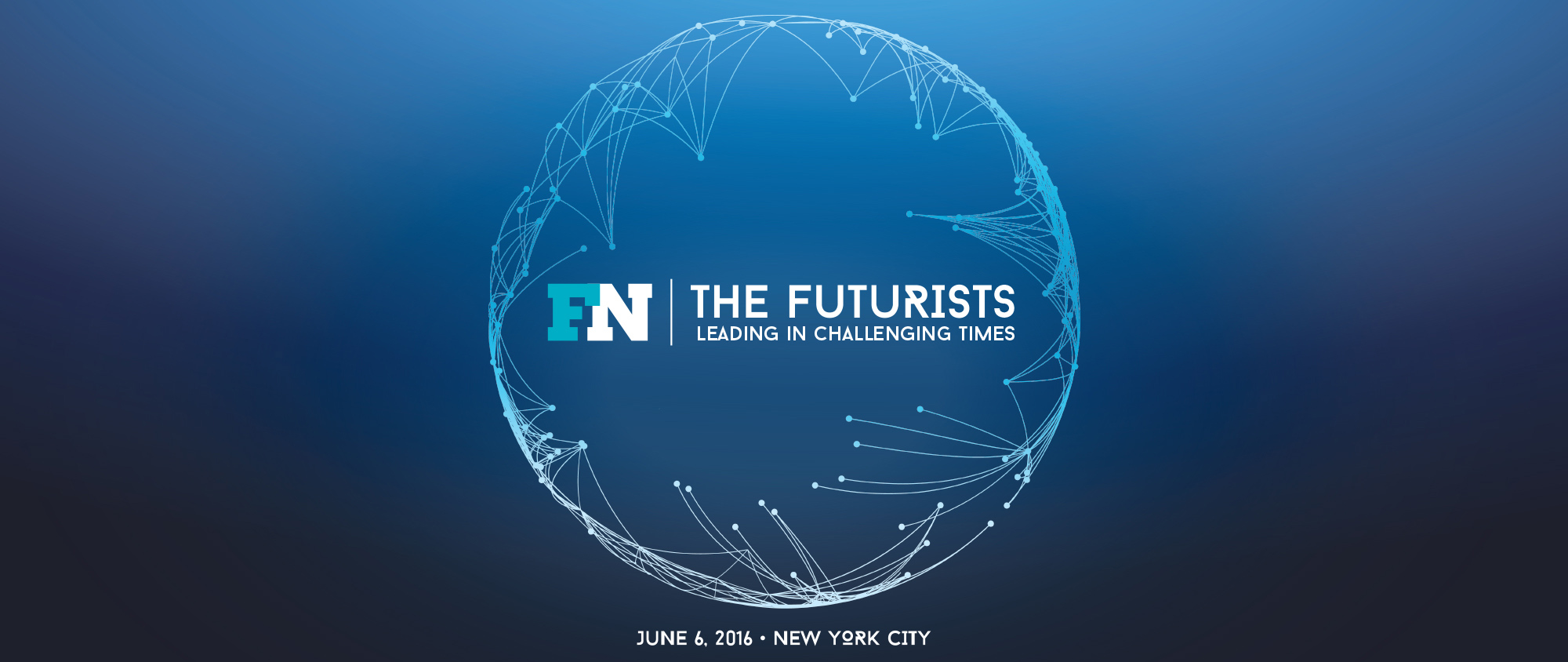 Challenging times call for new leadership and branding strategies. Join us on June 6 for the FN Summit and discover how The Futurists are adapting to an unprecedented amount of change in consumer behavior. Bringing together 200 executives from across the industry, this year's program will provide:
• The best, most forward-thinking brand and designer stories
• An inside look at the hot athletic and men's markets
• The new rules of global engagement
• An examination of ever-changing best practices to maximize social engagement
Who Is Speaking?
William R. Adler

True Fit

Cape Capener

K-SWISS GLOBAL BRANDS

Georgina Chapman

MARCHESA

Keren Craig

MARCHESA

Rob DeMartini

NEW BALANCE ATHLETICS, INC.

Jeff Espersen

Zappos.com

Sarah Flint

Sarah Flint Inc.

Adam Goldston

Athletic Propulsion Labs (APL)

Ryan Goldston

Athletic Propulsion Labs (APL)

Lucie Greene

J. WALTER THOMPSON

Pierre Hardy

Pierre Hardy

Rick Helfenbein

American Apparel & Footwear Association (AAFA)

Aurora James

Brother Vellies

Dick Johnson

FOOT LOCKER, INC.

Greg Petro

FIRST INSIGHT INC.

Jay Schmidt

Caleres

Gordon Thompson

Caleres

Jim Weber

Brooks Running Company
Past Attendees
Sponsors
What People Are Saying
I was a first-time attendee, the CEO of an emerging brand, and was blown away by the FN Summit. The speakers were candid and quite thought-provoking, even the ones WAY outside my niche. And the networking opportunities were better than any event I've attended in the 4 years since starting our company. I'm tremendously grateful to everyone who helped make the Summit happen, as well as to the openness and honesty of all the attendees I encountered

CEO, XERO SHOES

I found it was very well done and very valuable. Interesting presentation and lots of key industry players in attendance.

DIRECTOR, THE NPD GROUP

We had a wonderful time and found all of the panels to be very informative. Thank you for having us and we look forward to coming again.

JOIE

I have attended the last 3 or 4 summits and I think it's a great event. I love listening to the industry speakers and truly look forward to their perspectives and topics. It's of great value.

SHOEBUY.COM