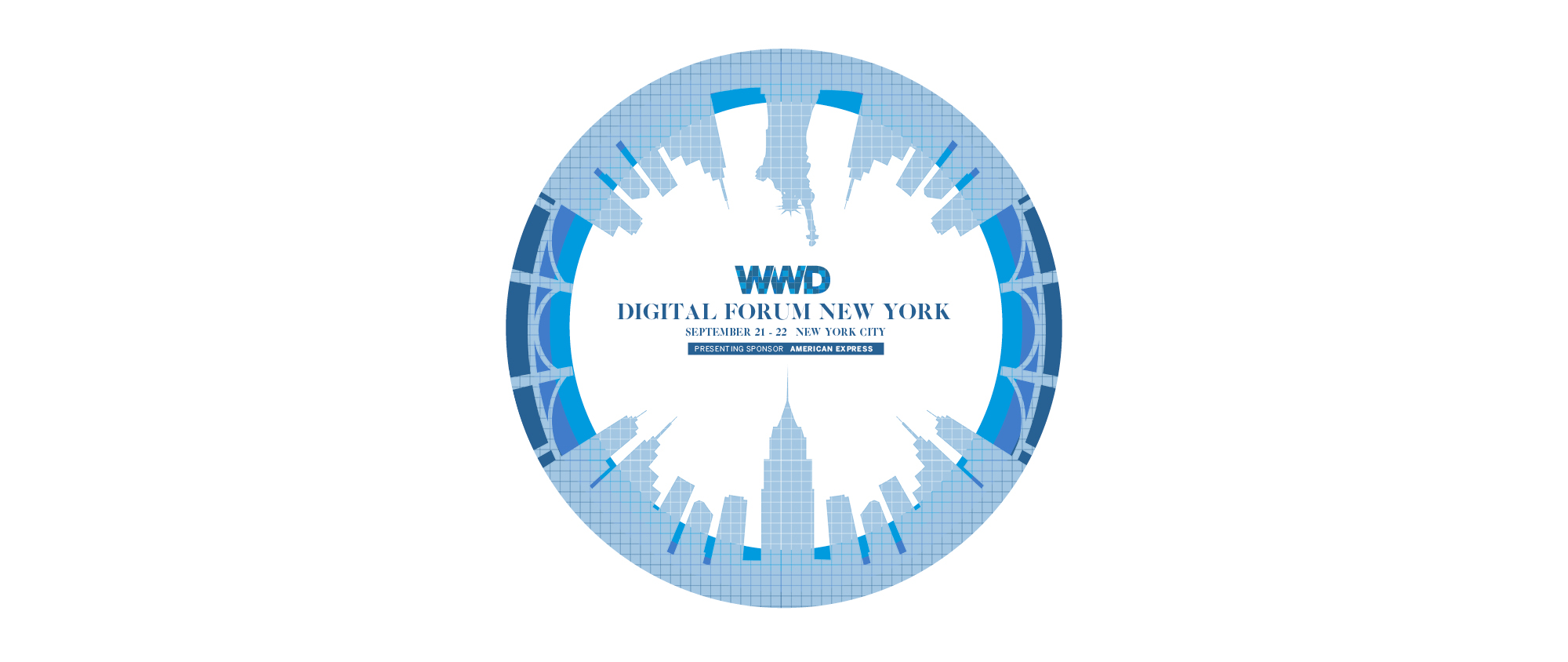 PLEASE NOTE : 2016 PAST EVENT INFORMATION // 2017 EVENT TO BE POSTED SHORTLY
Brands cannot just innovate online or in store, they must do both to succeed in today's multifaceted marketplace. Join brand innovators at the WWD Digital Forum: NYC on September 21-22 to create multiple marketing initiatives that span digital and physical – and drive growth across-the-board. 250+ digital marketers will come together for two days of thought leadership and discussions on how the retail landscape is evolving for the future.
Mobile – What is the next generation of mobile? From mobile optimization to in-store usage, brands and retailers are looking for new ways to tap into the power of smart phones and predict and consumer behavior before and measure behavior after it occurs.
Social – Beyond social selling, join the brands and retailers that are finding new ways to use multiple social media platforms to reach consumers and drive year over year growth.
Luxury – After some heavy resistance, luxury brands have joined the new age retail world and embraced digital platforms. From mobile to social to e-commerce, luxury brands and retailers are finding renewed growth from welcoming the digital age.
Unified Commerce Model -Moving beyond the omnichannel thought process, brands and retailers are embracing change by delivering a unified commerce experience. Contextual marketing efforts, customer-based pricing and product availability across all channels and locations are some of the key features that are driving new business.
What we're talking about
Mobile

Social

Luxury

Commerce

Omnichannel

Digital

Innovation

In-Store

Retail

Optimization

Consumer Behavior
Who Is Speaking?
Mary Beech

Kate Spade & Company

Mariah Chase

ELOQUII

Charlie Cole

Tumi

Laura Elkins

MAC Cosmetics

Carol Kane

boohoo.com

Matthew Laukaitis

SAP North America

Mark Lippmann

Deborah Lippmann

Lance Martel

Aldo Group

Heather Mee

Global Brands Group

Jacques Panis

Shinola

Jeff Raider

Harry's Inc

Alicianne Rand

NewsCred

Lindy Rawlinson

Neiman Marcus

Matthew Rhodus

NetSuite

Brendan Sullivan

VF Corp.

Marissa Tarleton

RetailMeNot, Inc

Dan Wallace-Brewster

OneStop Internet

Andrea Zaretsky

American Express
Past Attendees
Sponsors
What People Are Saying
The WWD Digital Forum is an incredible experience - hearing from top digital executives in the fashion industry ranging from marketing to tech gives me inspiration and ideas for taking my company's digital experience to the next level.

French Connection

The content was excellent, speakers were well prepared and the venue was first class.

Steve Madden Ltd.

The WWD Digital Forum was a highly valuable conference. A wide range of speakers, top exhibitors, and plenty of break time for discussions.

HonourMark

The WWD Digital Forum was a fabulous event, bringing together key people within the industry to discuss pertinent issues and opportunities. I enjoyed meeting lots of intelligent people and learning about recent trends.

Crowdstar